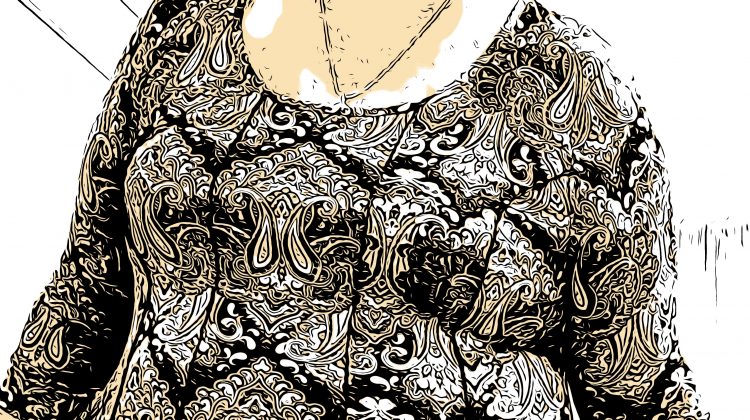 It's certainly not cold out yet, but it's cooler out, and we haven't turned the heat on yet. So, a warmer dress is certainly not out of place.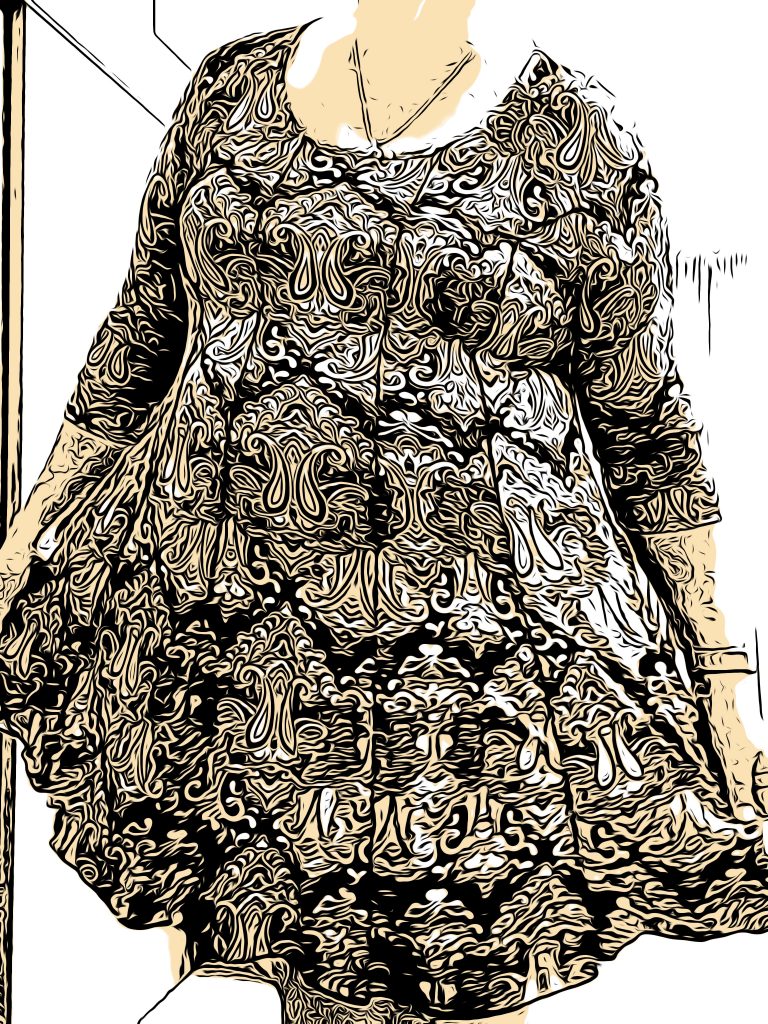 This is one of my favorites, made from 94% polyester and 6% spandex — it's thin, stretchy, and sexy. It's one of the few dresses I have that have ¾ length sleeves. It's also one of my shorter dresses, coming to about two inches above my knees, so it won't be as warm when it gets really cold out, but it's perfect for a fall day.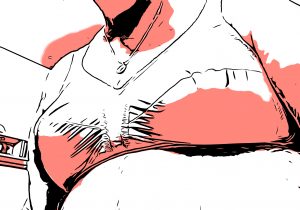 The stretchy material shows off my bust nicely. I'm wearing my favorite ivory-colored Playtex bra that lifts and projects my tits better than any of my bras, filling out the top of my dress perfectly with no forms needed. Since I'm working from home all day I'm not wearing anything under the dress other than the bra — no panties, no diaper. I love the way it feels when I walk.