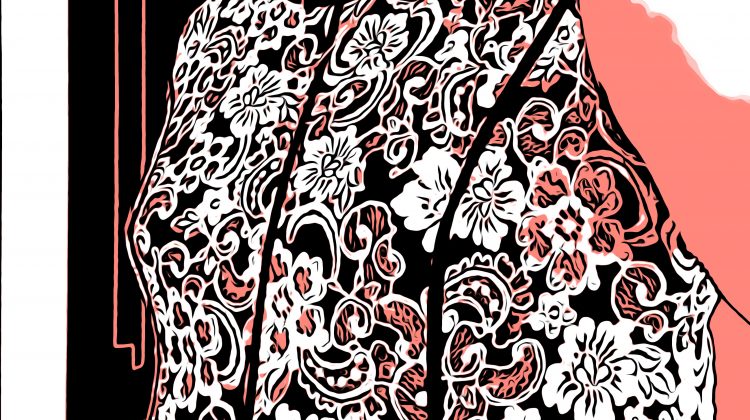 Myla and I had a number of errands to run this morning including an appointment for bloodwork for me at a local lab diagnostics office. We weren't going anywhere where I needed to be overly dressed, and it's still warm out, so I wore a polo shirt, shorts, and my Crocs. Oh, and a bra under the shirt, since I was only giving blood, no worry about having to remove my short-sleeved shirt or exposing my bra in any way. The bra was one of my favorites, the nude Playtex bra like Myla had given me a few years ago. And anytime I'm going out, I wear a diaper to catch any drips I can't hold before we get back. Happily, I came back with a clean and dry diaper today, so I'll be able to wear it one more time.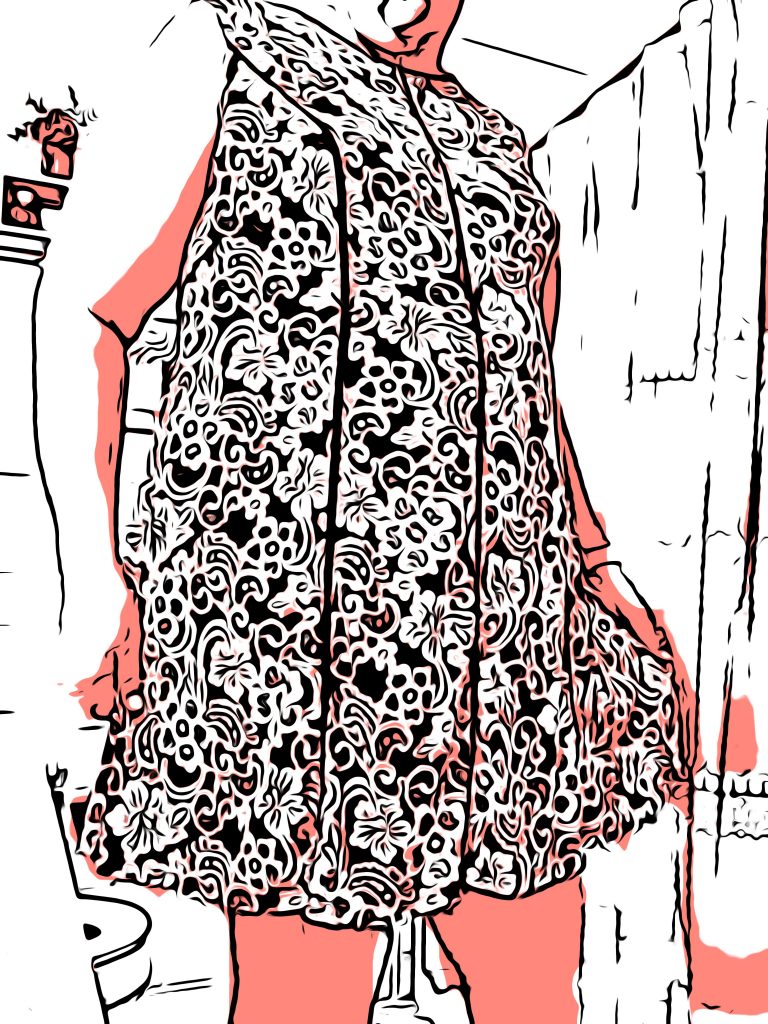 I could hardly wait to get home and change. After removing all of my clothing except my bra, I put on one of my favorite black & white "dressy" dresses. The flood of comfort and ease that spreads through my body, from head to toe, as the dress slides over my head and down to my knees, is indescribable. I don't know why it feels so good, but it just does. It's physically comfortable, that's part of it; but it's also emotionally comfortable, which may be even more important.
It's not really a sexual thing. I am horny, and it's been almost a week since I got off, but I don't think that really has anything to do with it. I love seeing my body in a dress, my bust shaped beautifully around the bra I'm wearing; feeling the material of the dress slide over my ass as I walk; the hem of the dress swirling against my legs; and air flowing between my legs under the dress. It's comfort in every way possible.
Myla thinks bras are evil, and although she won't leave home without it, her bra is the first thing she removes when we get in the house. I'm the opposite — if I don't already have a bra on (doctor appointments are about the only time I go out without a bra), it's the first thing I put ON when I get home. It may not be the most comfortable piece of clothing I have from a physical standpoint, but emotionally, I need to wear a bra. It feels good and it's comfortable to me. The only time I don't wear a bra at home is if I'm in a "nudist frame of mind." Which sometimes happens, but not all that often anymore. Especially not as the fall and winter weather approaches. Bras and dresses are "keep-warm" clothing as well as comfort clothing.