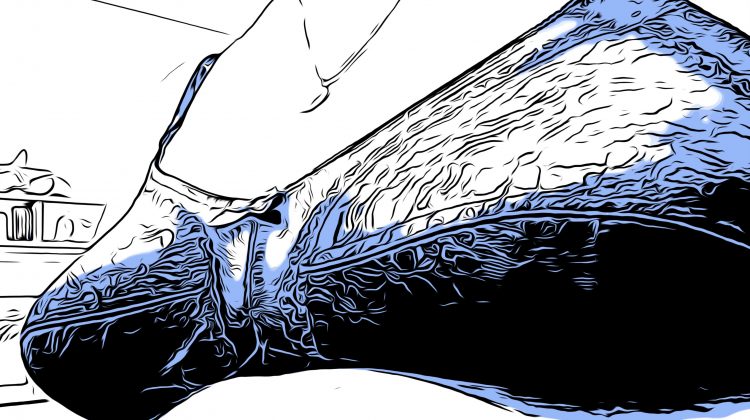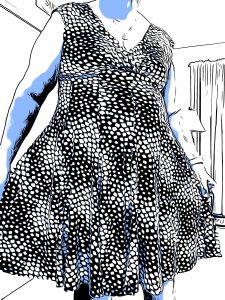 A couple of my dresses are low cut enough that it's almost impossible to wear without exposing my bra at least a little. The dress I wore today is one of them. I love this dress — a long, midi-length swirly skirt, stretchy material with a surplice style top, black and white squares design, similar to the first dress Myla bought for me years ago.
I have a couple of bras I like wearing with this dress. The one I chose today is a black lace bra I bought recently on Amazon. I bought two of them, and I also have four white lace bras exactly like the black ones which I've had for several years; the brand is Naturana. Despite the lace and dainty appearance, they hold up really well. I also love the little bow right in the center, which shows off nicely with this dress.
The black lace bra is the one I featured in the illustration at the top of this post. As you can see, it fits me perfectly and holds out my tits nicely.
I do have one other bra I often wear with this dress — a cami bra, red and pink, that includes a rose pattern in the lace that spans the cleavage area between cups. Although it's the same size as the lace bras mentioned above (48B), it doesn't lift and project my tits quite as much, and the thinly foam-padded cups are rounded a bit more. But it still looks good and I like it.